"...your talks are always one of the highlights of the weekend.
I am proud to know you."
- Arnold Schwarzenegger
"(Dr. Barnathan is) one of the people I couldn't have done it without
- Dara Torres
The multi-gold medal winning Olympic Legend
(as quoted in her bestselling autobiography)
Dr Jack:
An inspiring, motivating, positive, fun, and helpful person to name just a few things about him. He has helped motivate me, keep me on top of my own business and field, keeps me reaching for new heights and goals, brings me happiness every time we talk on the phone, and is such a positive influence to be around...
Continued

Special Programs for Branding your most unique, one of a kind qualities, and sharing your best with the market that needs you most.
Our unique designs for:
• Physical Transformation™
• Mind / Body Motivations™
• Inspired Meal Designs™
Energized - Light - Focused
Confident - Calm - Strong™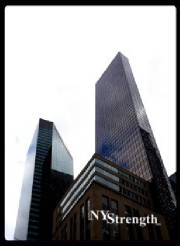 Dr. Jack Barnathan
NYStrength Inc.
590 Madison Avenue 21st Floor
New York, N.Y. 10022
(corner of Madison & 57th Street)
212-710-4337