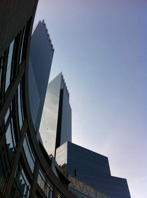 Professional Success
Consulting:
The Inspired Success...

Our greatest strengths that are often overlooked, or underappreciated.
We designed our Visionairre™ Profile assessment and individual consulting guide to help you in finding, refining and best sharing your BEST with the specific market that needs you most.

The Process:
After completing our patented Visionairre™ Profile we will schedule a detailed, private discussion about your history, current status, motivations and goals. The purpose is to clearly bring into focus the Unique Strengths and abilities we must focus upon to truly set you, and your work, apart.
To be unique is to lead.
Our experience and perspective give us the unique ability to "objectively" judge these essential components, while remaining passionate in our work toward your success. To establish you as a presence of power in your particular market based upon these unique qualities. You will become truly invaluable - and irreplaceable to those you serve.

The Focus:
Marketing to "everyone" is a waste of time and money. Together, we develop the best path to exceptional products, services, focused staff (team building) goals and delivery of your message. The best strategies to market you specifically to those who need you most. Once you fully embrace your unique strengths you will better appreciate those you need to best serve.

The Success Designs:
We focus these unique qualities into a series of "steps" for you to follow. These are our strategic success designs and achievement touchstones™.
---
The energy, attitude, look and outlook
your professional goals deserve™

Clear, Unique Inspired Steps for a Profound Professional Success:
We focus your strengths for the market you need most to serve.
Individual Coaching
Corporate Consulting
Marketing Design from the ground-up
Creative Brainstorming
Workshops, Team Training and more
Stop wasting time making mistakes you can avoid. Start focusing upon goals that make you invaluable to those you serve. Establish yourself in a position of influence for the market you must reach. And finally enjoy creating an inspired win...
Dr. Barnathan and his international team of experts and artisans have spent 20+ years perfecting these clear steps. Strategies to move you from ordinary to extraordinary.
It's time you and your work become truly one of a kind, and ultimately invaluable to those you serve.
From ordinary to extraordinary.
There are steps involved. That is what we do.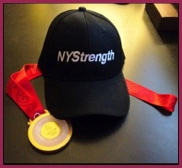 We design "success strategies" for personal and professional achievement with a foundation based upon your unique abilities and strengths.
Not something forced from the outside. Strengths that are often overlooked, or under-appreciated.

Here is where your greatness lies.

The Consultation Itself:
• Consult with us in person, or via the internet / phone.

• All consultations include the Visionairre Profile Package with our in-depth review and discussion.

• Consult one time, or choose our extended packages including our "full-access" coaching with Dr. Barnathan and his International Team.

• Dr. Jack Barnathan will review all Visionairre Packages individually and personally designs all programs.
• Our team of experts, ambassadors and creative think-tank will be available as needed or requested to support the achievement of your goals.